While not the most "natural" method, there is evidence to suggest that having a flu shot will reduce your chance of being infected with the influenza virus. The current recommendations from the Center for Disease Control are that everyone six months and older get the flu vaccine. There are some caveats with multiple sclerosis (MS):
If you are in the middle of a relapse or are on a course of steroids, you should not have a flu shot.
People with MS should not get the live "Flu­mist" aerosolized nasal vaccination.
If you are on Tysabri (natalizumab) or other immunosuppressive therapy for your MS, you should not have a flu shot.
Continue Learning about Vaccine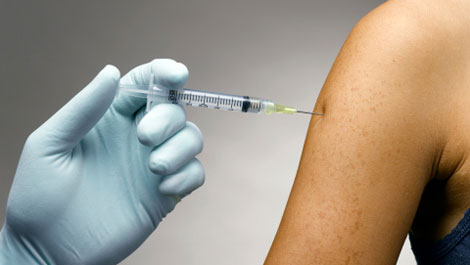 Vaccines work to protect your body against germs. Because of vaccines, many of the diseases that can cause severe sickness, handicaps and death have been eradicated. Learn more from our experts about vaccines.