Gardasil, a new vaccine marketed by Merck and Co., was approved by the Food and Drug Administration in 2006 to prevent cervical cancer. Gardasil protects against human papillomavirus (HPV) types 16, 18, 6, and 11. HPV types 16 and 18 cause about 70 percent of HPV-related cervical cancers; HPV types 6 and 11 cause about 90 percent of cases of genital warts. It is important to note that Gardasil does not prevent against all types of genital warts or cervical cancers, but it is highly effective in preventing genital warts and cervical cancer caused by the types of HPV targeted by the vaccine.
Continue Learning about Vaccine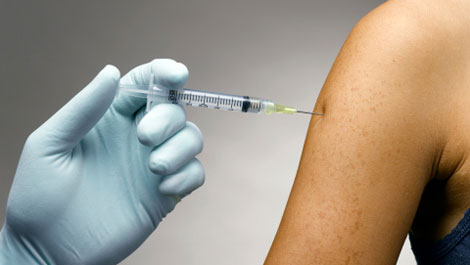 Vaccines work to protect your body against germs. Because of vaccines, many of the diseases that can cause severe sickness, handicaps and death have been eradicated. Learn more from our experts about vaccines.