Bacillus of calmette and guerin (BCG) vaccine can interact with many medications, so you should tell your doctor about all prescription and over-the-counter (OTC) medications you take. The medications that interact with BCG include:
azathioprine, bleomycin, broxuridine, busulfan, capecitabine, carboplatin, cisplatin,
daunorubicin, docetaxel, doxorubicin etanercept, floxuridine, fludarabine, fluorouracil,
gallium nitrate, gemcitabine, hydroxyurea, idarubicin, irinotecan, methotrexate,
oxaliplatin, paclitaxel, rituximab, sirolimus, tacrolimus, trimetrexate, uracil, vinblastine, and vincristine.

Taking BCG along with abatacept and leflunomide may cause side effects, but it may be necessary to still take them during treatment with BCG.

Your doctor should instruct you about whether to take BCG with or without food or about foods you should avoid during treatment.
Continue Learning about Vaccine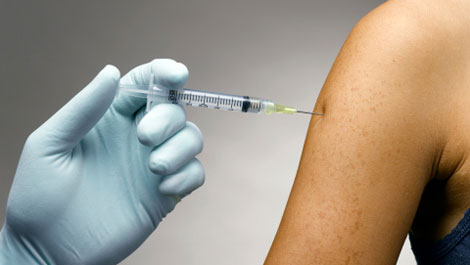 Vaccines work to protect your body against germs. Because of vaccines, many of the diseases that can cause severe sickness, handicaps and death have been eradicated. Learn more from our experts about vaccines.