There are few risks in taking Varivax (varicella virus vaccine), but certain groups of people should not get the vaccine because it is a live attenuated virus vaccine. People with compromised immune systems who take steroids, have active untreated tuberculosis, are currently sick with a fever; are allergic to ingredients in the vaccine; and women who are pregnant, planning to become pregnant or breastfeeding should not receive this vaccine. Signs of an allergic reaction can include: wheezing or trouble breathing, rash or hives. There is a slight risk that the vaccine may fail to prevent you from getting chicken pox, although most vaccinated people who do get chicken pox have a very mild case of the disease. Lastly, although rare, it may be possible to pass the attenuated varicella virus to other people in the six weeks after receiving the vaccine.


Continue Learning about Vaccine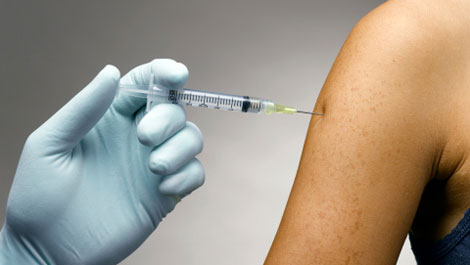 Vaccines work to protect your body against germs. Because of vaccines, many of the diseases that can cause severe sickness, handicaps and death have been eradicated. Learn more from our experts about vaccines.