At this time there are no generic influenza vaccines approved for use in the United States. The FDA controls and monitors the supply of flu vaccine that is available. Only certain companies are allowed to produce it, and they do so under their own brand names.


Better known as flu shots, influenza vaccines are made by various manufacturers and available under the manufacturer's brand name for the vaccine. Currently, there are no generic forms of influenza vaccines available in the U.S. The vaccine comes in two forms: a shot or a nose spray. The flu shot contains inactive viruses and is approved for people age 6 months and older. FluMist, the nasal spray flu vaccine, contains a live virus and is approved for healthy people aged 2 to 49. [Note: A CDC panel concluded in 2016 that FluMist has not been effective in recent years. The panel did not recommend its use for the 2016-2017 flu season.] Flu vaccines are given before cold and flu season hits, around late October or early November.
Continue Learning about Vaccine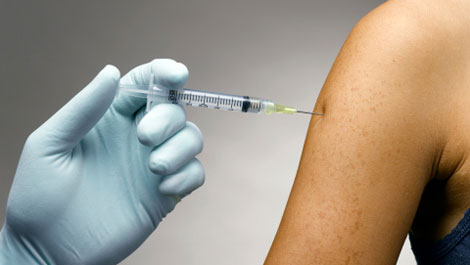 Vaccines work to protect your body against germs. Because of vaccines, many of the diseases that can cause severe sickness, handicaps and death have been eradicated. Learn more from our experts about vaccines.