The shingles vaccine is not recommended to treat a current shingles outbreak, for patients under the age of 50, patients who have received the chicken pox vaccine, patients who are immunosuppressed (leukemia, lymphoma, AIDS, on high dose steroids for more than 2 weeks, undergoing stem cell transplant, or on certain immune suppressive medications), in pregnancy, for those with severe allergic reaction to neomycin or gelatin, or for any patient with an acute severe illness.
Continue Learning about Vaccine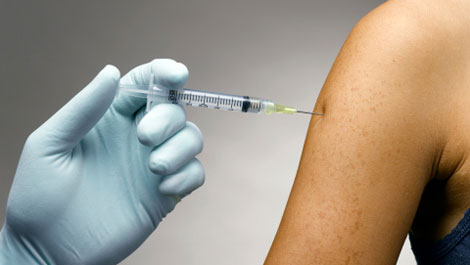 Vaccines work to protect your body against germs. Because of vaccines, many of the diseases that can cause severe sickness, handicaps and death have been eradicated. Learn more from our experts about vaccines.