You should ask your doctor if your child is at special risk for side effects from the rotavirus vaccine. Children who have shown a severe allergy to the vaccine or one of its components should not receive this vaccine. If your child has a weakened immune system due to HIV/AIDS, cancer or treatment for another condition, make sure that the doctor prescribing the vaccine knows. The current label for RotaTeq, a brand name version of the rotavirus vaccine, lists five cases (out of over 36,000 recipients) of Kawasaki syndrome occurred during clinical trials. Kawasaki syndrome is an illness that affects mostly young children with symptoms, including red eyes and lips, a high fever lasting more than four days, rash, peeling skin, swollen hands, feet and lymph nodes and irritability. If these symptoms occur in your child, contact your doctor immediately, as Kawasaki syndrome is a serious illness. Although the RotaTeq label lists these cases of Kawasaki syndrome, there is no direct evidence linking the rotavirus vaccine or any other vaccine with Kawasaki syndrome. The Centers for Disease Control and Prevention (CDC) continues to recommend that all infants receive the rotavirus vaccine.


Continue Learning about Vaccine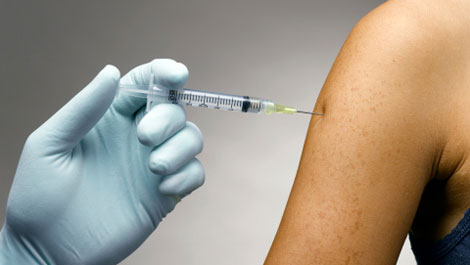 Vaccines work to protect your body against germs. Because of vaccines, many of the diseases that can cause severe sickness, handicaps and death have been eradicated. Learn more from our experts about vaccines.