Most children six months or older should be vaccinated against the influenza virus (check with a doctor first if a child is allergic to eggs). Vaccination is especially important for children younger than age five and/or those who have chronic health problems, such as asthma or diabetes, which can increase the risk of flu complications. People who live or work with young children should be vaccinated as well.
If your child is 6 months or older, she should receive the flu shot as soon as it's available in your area, according to the Centers for Disease Control and Prevention.

It may take your child's body two weeks to build up antibodies to the influenza virus. Since flu season can begin in October, getting your child vaccinated as soon as possible is the best way to keep her from coming down with the flu.

Children who are six months and older should get the flu shot at the beginning of EVERY flu season. Because the types of flu can be different each season, the flu shot changes to offer protection against the most likely types for that flu season. In other words, last season's flu shot may not protect you from this season's flu. In addition, children less than nine years old who are getting the flu shot for the first time should get a booster flu shot one month later.
If your child is at risk of contracting influenza either because you or his caregivers are at risk or because he is exposed to crowds or in day care, he should receive his first flu vaccine at six months and then annually thereafter. One of the reasons you don't want your baby to catch the flu is that antiviral medications are either contraindicated due to side effects in those under one year of age or have not been tested for safety in that population, and flu is a more serious disease for those not yet in first grade.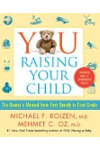 Continue Learning about Vaccine