Some people think that their child doesn't need vaccines because herd (community) immunity will protect him. However, herd immunity is defined as a small critical portion of a community being protected against diseases because the majority is immunized, resulting in little opportunity for an outbreak. At-risk groups who sometimes are opted out from vaccines include infants, pregnant women and otherwise immunocompromised individuals. In order for herd immunity to be effective, eligible individuals need to adhere to the recommended vaccine schedule, thus protecting the entire community.
Vaccination protects individuals from disease, but its protection also benefits an entire community. When you are infected, your vaccine-primed immune system revs up and stops you from becoming contagious -- or at least shortens the time you are contagious -- minimizing your opportunity to infect others. Likewise, if everyone around you has been vaccinated, you, by definition, are more likely to be protected from infection. And there comes a point when enough members of a community have vaccine protection that everyone in that community, including even the unvaccinated, is less likely to get sick. This phenomenon is called herd immunity.
Some people argue that through vaccines, we can achieve herd immunity, making diseases so uncommon in the environment that some are eventually eradicated (and we no longer need the vaccine). The best example is the global elimination of smallpox. We were very close to eliminating polio until a few countries declined immunization for several years, allowing it to resurface in their populations and then spread to others.

I love the smallpox story, but think it is unlikely to be repeated for many diseases (I hope I'm wrong).

Vaccinating children does help protect others who might be particularly vulnerable to these life-threatening diseases, such as grandparents, infant siblings, the immune-supressed, and children being treated with drugs that inhibit immune responses.

Herd immunity is a wonderful thing. If you're concerned about the health of the general population, your choice is clear; if you're concerned solely for the health of your child, your choice may be more difficult.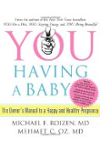 Continue Learning about Vaccines & Immunizations

Vaccines are commonly given to children in the form of a shot to help prevent serious diseases like measles and mumps. Vaccines are developed using either dead strains of a disease, weakened strains, or strains of a different dise...
ase. As adults, we receive flu vaccines or may need a booster of childhood vaccines to retain immunity. Travelers may receive vaccines either as a condition of entry to a country, or on recommendation of health officials. Generally there is little or no reaction to a vaccine, but in some cases the vaccine may cause an allergic reaction or a temporary, mild illness. Some vaccines are not safe for pregnant women, so it's important to check with a healthcare professional.
More