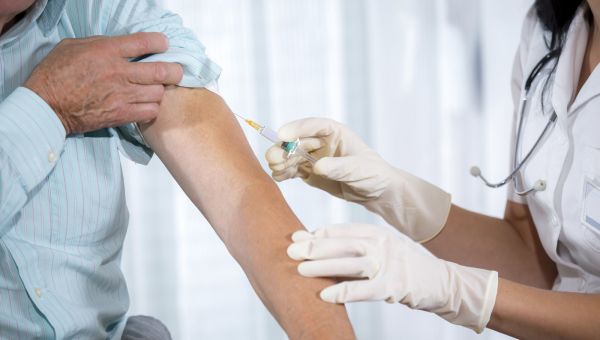 When the NY Giants' Michael Strahan was crowned the NFL's Defensive Player of the Year in 2001 he could never have predicted that one day he would be co-captain of Live with Kelly and Michael or on the team of Good Morning America. But he sure has demonstrated that a great defense can give you a long and productive life.
Now, if you have type 2 diabetes, the same is true for you!
If you mount a great defense against the flu, you can also protect yourself from cardiovascular problems that could bench you for the season—or worse. A seven-year study published in the Canadian Medical Association Journal looked at almost 125,000 people with type 2 diabetes—around two-thirds received a flu vaccination. The researchers found over the course of the study folks who got the shot had a 30 percent lower risk of stroke, a 22 percent lower risk of heart failure, and a 24 percent lower risk of dying from all causes.
So if you have type 2 (or even if you don't!) make sure to get the flu shot this season. And boost your defensive line even more: Lose weight if you need to. Get an additional 30-60 minutes of physical activity a day. Do strength-building two to three times weekly. Dodge the Five Food Felons (added sugars and syrups, all trans and most sat fats, and any grain that isn't 100% whole). Eat five to nine servings of produce daily. Then you'll be Defensive Player of the Year too!
Medically reviewed in February 2019.