While I do feel vaccines are safe, that does not mean they are without risk. It means safe enough for the general population. The chance that childhood vaccines benefit the typical child is at least 20 times greater than the chance of serious injury. So in general, vaccines save lives and prevent disease, but they may carry serious risks for an individual that range from 1 in 2000 to 1 in 10,000 for all 17 childhood vaccines combined.

While vaccines do decrease mortality (they prevent 20,500 infant deaths a year in the United States) by reducing the prevalence of these infections in the population through vaccination, large studies ignore the significant number of stories by parents who have witnessed sudden declines in the health of their children after vaccination.

People against vaccines argue that if children receive the entire panel, they get 32 vaccinations (17 vaccines, but some are given more than once to achieve complete protection) over 6 years and are injected with 113 vaccine antigens. That's a lot of unnecessary chemicals to put into a child's body and three times more than was recommended two decades ago. But those in support argue kids (and even adults) are exposed to many more than 113 new antigens every hour in a new environment—like a zoo or museum.

The safety of vaccine additives has improved, and I am more comfortable with their safety based on scientific study and years of experience. Of course, more can always be done to improve the quality of vaccines, and the current debate is pushing that research forward.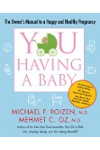 Continue Learning about Vaccines & Immunizations

Vaccines are commonly given to children in the form of a shot to help prevent serious diseases like measles and mumps. Vaccines are developed using either dead strains of a disease, weakened strains, or strains of a different dise...
ase. As adults, we receive flu vaccines or may need a booster of childhood vaccines to retain immunity. Travelers may receive vaccines either as a condition of entry to a country, or on recommendation of health officials. Generally there is little or no reaction to a vaccine, but in some cases the vaccine may cause an allergic reaction or a temporary, mild illness. Some vaccines are not safe for pregnant women, so it's important to check with a healthcare professional.
More