Urinary tract infection generally refers to a bacterial infection of the urinary tract system. The urinary tract consists the kidneys, the bladder, the ureters (two small diameter muscular tubes that connect each kidney to the bladder), and the urethra (the tube that allows for emptying of the bladder). Infection of any part of the urinary tract system is termed a urinary tract infection, though these infections are usually classified as either upper or lower urinary tract infections. Infection of the bladder and/or urethra are defined as lower urinary tract infections and those involving the kidney and/or ureters are defined as upper urinary tract infections. Most urinary tract infections are in the lower urinary tract.
A urinary tract infection or UTI is an infection (due to bacteria, parasites or fungi) of any of the urinary tract structures that include the bladder, urethra, ureters or kidneys.
However, when UTI is diagnosed most physicians are referring to a bladder infection otherwise known as cystitis. A urethral infection is urethritis, ureter infection is what it is, and kidney infection is pyelonephritis.
A urinary tract infection (UTI) occurs when bacteria invade any part of the urinary tract, particularly the urethra or urinary bladder. Bladder infections, also called cystitis, are very common in women because of their anatomy. In fact, 10 to 20 percent of all women have urinary tract discomfort at least once a year. In turn, men do not commonly get UTIs unless they have enlarged prostates. Recurrent UTIs are a significant problem and can cause progressive damage, resulting in scarring and, in rare cases, kidney failure.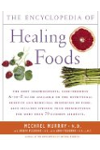 More About this Book
Encyclopedia of Healing Foods
From the bestselling authors of The Encyclopedia of Natural Medicine, the most comprehensive and practical guide available to the nutritional benefits and medicinal properties of virtually everything...
Continue Learning about Urinary Tract Infections (UTI)