Whether your urinary incontinence is mild or severe, you may be coping with a range of unpleasant emotions stemming from the condition -- fear, embarrassment, anxiety, shame, loneliness, and depression.

Although you may feel quite isolated, help is available from many sources. Just getting medical treatment for incontinence has been shown to improve psychological well-being, whether or not the symptoms dramatically improve.

Consider seeking help from a therapist -- particularly one familiar with incontinence. A therapist can help you cope with your emotions and with the rigors and uncertainties of treatment. And don't be afraid to tell friends and family. You'd be surprised how many other people, male and female, have experienced some form of incontinence. A support group can link you to others who are going through the same experience and can offer practical advice and emotional support.
Continue Learning about Urinary Incontinence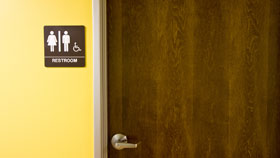 Urinary incontinence (UI) is the accidental release of urine, which can affect both men and women. Symptoms of UI may differ from person to person and the treatment options range from medications to surgery. Learn more from our ex...
perts about UI.
More