Before you begin urodynamic testing for urinary problems, your doctor will ask you to describe your symptoms and your personal health history. Later, in the urodynamic testing lab, you'll use a specially designed chair equipped with sensitive catheters that feed information from your bladder to a computer that records bladder volume, pressure, rate of flow, and leakage.
Continue Learning about Urinary Incontinence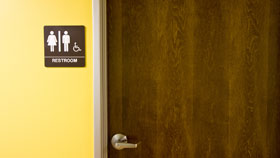 Urinary incontinence (UI) is the accidental release of urine, which can affect both men and women. Symptoms of UI may differ from person to person and the treatment options range from medications to surgery. Learn more from our ex...
perts about UI.
More