While some of the following tests may seem strange or uncomfortable, taking them is an early - and brief - step toward solving your incontinence:
• Urine analysis and culture check for infection, inflammation, crystals, or blood and/or sugar in the urine.
• A uroflowmetry test is used to measure postvoid residual urine void (PVR). Done by catheter or bladder scan, this test determines how much urine is left in the bladder after voiding.
• A Q-Tip or cotton swab test determines the mobility of your urethra in relation to your bladder. This may or may not be a factor for incontinence or prolapse in your particular situation.
• A pad test determines the amount of leakage.
• A stress test checks for the loss of urine by determining how much, if any, leakage there is with walking, coughing, laughing, or bearing down.
• Bedside urodynamics obtains diagnostic information about the type of urinary incontinence without using electronic equipment.
• The Valsalva leak point pressure (VLPP) measures the competency of the urethra.
• Multichannel urodynamics (UDS) or cystometrogram (CMG) is a testing procedure that measures the capacity, irritability, elasticity, and leakage of the bladder. UDS measures the pressure and volume of the bladder as it fills as well as the rate of flow as it empties.
• Intravenous urogram examines the anatomy of the kidneys, ureters, and bladder.
• Cystoscopy or cysto-urethroscopy enables the doctor to see the inside of the urethra and the inside wall of the bladder. A cystoscope is a long, narrow tube with a light and camera lens.
• Electromyelogram (EMG) evaluates whether the pelvic muscles are contracting and relaxing properly. The test measures this by checking the connection between the nerves that send messages (electrical signals) to the muscles.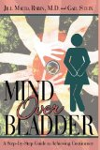 Your doctor may recommend one or more of the following tests to help determine what's causing your urinary incontinence. All of these tests can be done in the doctor's office and do not require surgery.
Urinalysis: A sample of your urine will be analyzed for bacteria, blood, or other abnormalities. Some analyses can be done right away, such as testing for bacteria, but some will take a couple of days for the results to come back from the lab.
Post-void Residual Measurement: If you have the urge to urinate frequently but don't void much fluid, your doctor might recommend a post void residual measurement test to see if you are emptying your bladder completely. To do this, you will urinate, and then your doctor will insert a small, soft tube (catheter) into the bladder through the urethra to drain any remaining urine. Alternatively, your doctor might use an abdominal ultrasound to get an image of your bladder and the amount of fluid in it.
Ultrasound: Your doctor may do an ultrasound to check for abnormal growths and to view and measure the size and shape of your kidneys and bladder. In men, the prostate will also be viewed.
Cystoscopy: Depending on your condition, your doctor might need to look at the inside of your bladder. To do this, a thin telescope-like instrument called a cystoscope is inserted into your bladder through the urethra.
Stress Test: A stress test measures how well your bladder and sphincter muscles are functioning. A typical stress test involves being x-rayed while urinating, coughing, or straining in order to see how your bladder reacts to these activities.
Continue Learning about Urinary Incontinence