What is a pubovaginal sling for stress incontinence?
A sling operation is currently the most effective therapy for significant stress urinary incontinence in women due to weakness of the urethral sphincter. This procedure requires less than an hour of operative time and can be done as an outpatient. Through a vaginal approach, a small incision is made beneath the urethra to allow for placement of a strong synthetic or biologic material to provide support when pressure is placed on the bladder from a sneeze, cough, exercise or other activities.
Results are immediate, but a healing period of modified activities is usually recommended for four to six weeks. This operation has a satisfaction rate of over 90 percent with excellent durability.
Continue Learning about Urinary Incontinence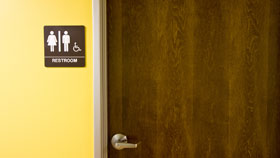 Urinary incontinence (UI) is the accidental release of urine, which can affect both men and women. Symptoms of UI may differ from person to person and the treatment options range from medications to surgery. Learn more from our ex...
perts about UI.
More