During your doctor appointment for urinary incontinence, you will probably have a full physical exam, and you may be asked for a urine sample. The doctor should also ask about your symptoms, health history, and any medications you're taking, so remember to take your lists and notes. They'll help you answer the doctor's questions.
After going over your history, you may be referred to a urologist or urogynecologist, a physician who specializes in the urinary tract. Your doctor, or the specialist, may also suggest one or more tests to help pinpoint what may be causing your bladder problems.
Take the RealAge Test!
In order to properly diagnose the cause and extent of your incontinence, a specialist will have to check your abdomen, your pelvis, your rectum, and your nervous system:
• By examining your abdomen, the physician can tell if any masses are present (and causing pressure), if your bladder is full or tender (and not emptying properly), and if your bowel is not overly filled with stool (indicating that you are not constipated).
• A pelvic exam in both the standing and lying-down position will indicate that your internal organs are healthy and in their proper positions, that no prolapse (a downward dropping of the pelvic organs) has occurred, and that no masses are present. The strength of your pelvic floor muscles can also be determined.
• A rectal exam identifies any problems with constipation and fecal continence.
• Neurological testing will check your reflexes and will make sure that the nerves controlling your bladder, urethra, and pelvic floor are working properly.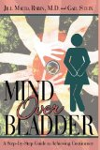 During a thorough pelvic exam for urinary incontinence in women, the clinician inserts a gloved finger into the vagina to help assess the strength of the pelvic floor muscles and to see whether the bladder or uterus has prolapsed (dropped out of normal position). The clinician might ask you to contract your muscles as if you were trying to avoid urinating or passing gas, or to cough during the exam to see if urine spurts out of the urethra. The clinician might repeat the exam while you are in a standing position.

With a speculum in place, the clinician observes whether the tissue lining your vagina shows atrophy or other signs that it lacks estrogen. That would indicate that your urethral lining (not visible during the exam) is likely to show a similar lack of this hormone. The clinician may insert a Q-tip coated with numbing jelly (such as Xylocaine) into your urethra just up into the bladder to observe how the angle of the Q-tip changes when you bear down as if trying to have a bowel movement. A large change indicates poor support of the urethra and points toward a diagnosis of stress incontinence.

The clinician might also look for direct evidence of stress incontinence. You may be asked to stand with one leg up on a stool, holding a paper towel over your crotch; if urine appears on the paper towel after you cough, that's a positive stress test. This test is usually performed at the beginning of your physical, when you have a full bladder. Afterward, you can urinate to increase your comfort during the rest of the exam.

Occasionally, if stress incontinence is suspected but is not observed during the exam, the clinician may give you a pre-weighed pad to wear while doing a series of exercises. The pad is then weighed again to determine how much leakage has occurred. You might go home with a package of pads to wear and save in sealed plastic bags over a 24-hour period, so that total leakage can be estimated.
Continue Learning about Urinary Incontinence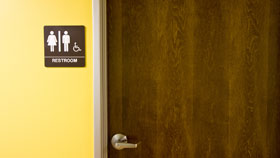 Urinary incontinence (UI) is the accidental release of urine, which can affect both men and women. Symptoms of UI may differ from person to person and the treatment options range from medications to surgery. Learn more from our ex...
perts about UI.
More