Caring for a child who wets the bed can be challenging. It is important to remember that almost all children grow out of the problem. As a parent, you need to be patient and understanding. Bed-wetting is not the child's fault-shaming or punishing them will only make the situation worse. Help your child by limiting liquids and caffeine in the evening before bedtime. Making sure your child goes to the bathroom before going to sleep can also help prevent nighttime bed-wetting.
Continue Learning about Urinary Incontinence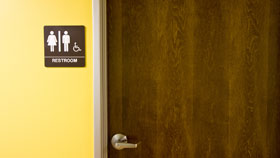 Urinary incontinence (UI) is the accidental release of urine, which can affect both men and women. Symptoms of UI may differ from person to person and the treatment options range from medications to surgery. Learn more from our ex...
perts about UI.
More