Medications that can cause urinary incontinence include the following:
Diuretics, such as hydrochlorothiazide (Esidrix, Hydrodiuril, Oretic), furosemide (Lasix), bumetanide (Bumex), triamterene with hydrochlorothiazide (Maxzide)
Muscle relaxants and sedatives, such as diazepam (Valium), chlordiazepoxide (Librium), lorazepam (Ativan)
Narcotics, such as acetaminophen with oxycodone (Percocet), meperidine (Demerol), morphine
Antihistamines, such as diphenhydramine (Benadryl)
Anticholinergics and calcium-channel blockers, such as verapamil (Calan), nifedipine (Procardia), diltiazem (Cardizem)
Over-the-counter cold remedies, such as Nyquil, Theraflu, Alka-Seltzer Plus Cold Medicine, Afrin No Drip (nasal spray)
Alpha-adrenergic antagonists, such as terazosin (Hytrin), doxazosin (Cardura)
Continue Learning about Urinary Incontinence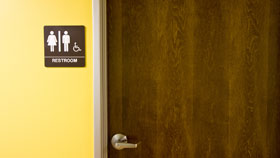 Urinary incontinence (UI) is the accidental release of urine, which can affect both men and women. Symptoms of UI may differ from person to person and the treatment options range from medications to surgery. Learn more from our ex...
perts about UI.
More