Reflex incontinence occurs when the bladder muscle contracts and urine leaks (sometimes in large amounts) without any warning or urge. This can happen as a result of damage to the nerves that normally warn the brain that the bladder is filling. Reflex incontinence usually appears in women with serious neurological impairment from spinal cord injury and other injuries, multiple sclerosis or damage from surgery or radiation treatment.
When a person suffers from reflex incontinence, involuntary bladder contractions occur, but the urge to urinate is completely absent. The normal micturation reflex (urination) is somehow interrupted: sphincter relaxation, bladder contraction, opening of the urethra, urine flow and the bladder contraction will cause unpredictable voiding when the bladder is full or otherwise stimulated (by cold air, for example), resulting in incontinence.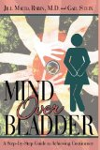 Continue Learning about Urinary Incontinence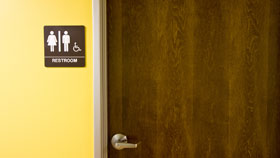 Urinary incontinence (UI) is the accidental release of urine, which can affect both men and women. Symptoms of UI may differ from person to person and the treatment options range from medications to surgery. Learn more from our ex...
perts about UI.
More