ISD is a specific type of problem that reflects a more severe injury to the sphincter, or the control muscle, in urination. Watch urologist Michael Safir, MD, of West Hills Hospital, explain the condition and when it occurs in both men and women.
Intrinsic sphincter deficiency (ISD) is a less common form of stress incontinence and may happen after pelvic surgery, an anti-incontinence procedure, a vaginal birth, or in conjunction with a neurological problem. Something malfunctions in the urethra and causes it to refuse to stay tightly closed.
Do you know what a Chinese finger puzzle is? It's a woven tube of straw. You put a finger into each end of the tube, and if you pull simultaneously on your fingers, they get stuck.
Just as with the puzzle, imagine that the urethra is closed shut by its sphincter, or closing muscle. The bladder may be well anchored, the pelvic muscles and connective tissue may support all of the pelvic organs, and yet, when this muscle (sphincter) doesn't work, the urethra doesn't close properly. Leakage occurs as a result of this, because the pressure in the bladder is then greater than the pressure in the urethra.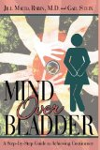 Continue Learning about Urinary Incontinence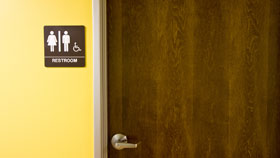 Urinary incontinence (UI) is the accidental release of urine, which can affect both men and women. Symptoms of UI may differ from person to person and the treatment options range from medications to surgery. Learn more from our ex...
perts about UI.
More