During uroflowmetry, which can be part of urodynamic testing for urinary problems, you start with a full bladder and urinate into a funnel at a special urinal or commode that automatically measures the amount you produce and the rate of the flow. A slow flow might indicate an obstruction in the urethra or a weak bladder muscle. This test is quick and noninvasive.
Continue Learning about Urinary Incontinence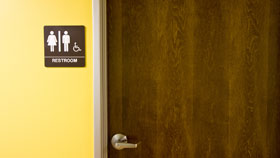 Urinary incontinence (UI) is the accidental release of urine, which can affect both men and women. Symptoms of UI may differ from person to person and the treatment options range from medications to surgery. Learn more from our ex...
perts about UI.
More