Numerous foods and drinks make urinary incontinence worse. These include caffeine, alcohol, spicy foods, artificial sweeteners, carbonated drinks, processed foods, onions, chocolate and acidic fruits like tomatoes, cranberries, lemons and pineapples.
Several foods have been linked to urge incontinence, at least in some people. Caffeine and alcohol are diuretics that result in rapid filling of the bladder and a powerful urge to urinate, even when the bladder is not full. Carbonated drinks, the artificial sweetener aspartame (NutraSweet), spicy foods, and citrus fruits and juices cause urgency in some people.
Continue Learning about Urinary Incontinence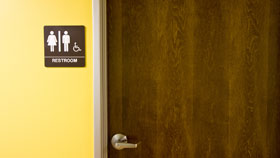 Urinary incontinence (UI) is the accidental release of urine, which can affect both men and women. Symptoms of UI may differ from person to person and the treatment options range from medications to surgery. Learn more from our ex...
perts about UI.
More