A cystogram, or voiding cystourethrogram, is an x-ray test that can be part of urodynamic testing for urinary problems. At various points in the process, x-rays are taken as you cough or bear down and as you urinate. This test can pinpoint the location of a blockage or reveal an abnormally open urethra.
Continue Learning about Urinary Incontinence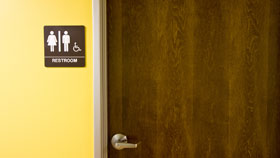 Urinary incontinence (UI) is the accidental release of urine, which can affect both men and women. Symptoms of UI may differ from person to person and the treatment options range from medications to surgery. Learn more from our ex...
perts about UI.
More