Urinary incontinence can lead to skin issues as a result of the constant wetness from urination. In addition, it can increase the potential for urinary tract infections. This can be an unfortunate cycle, since urinary tract infections can also be a cause for urinary incontinence, so it's important to seek treatment. In addition, the most common complications aren't necessarily physical -- people with urinary incontinence may find difficulties in their work, home, and social lives as a result of the constant necessity to use the bathroom or fear of an accident. In most cases, however, treatment may be able to eliminate or at least reduce urinary incontinence.
Continue Learning about Urinary Incontinence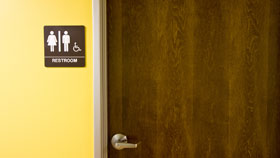 Urinary incontinence (UI) is the accidental release of urine, which can affect both men and women. Symptoms of UI may differ from person to person and the treatment options range from medications to surgery. Learn more from our ex...
perts about UI.
More