What causes urinary incontinence in women?
Childbearing is the main cause of urinary incontinence in women, says Victor Grigoriev, MD, a urologist at MountainView Hospital. In this video, he discusses other causes of urinary incontinence in women, including aging and surgeries.
What Causes Urinary Incontinence in Females?
There are a number of causes for urinary incontinence, including some of the following:
The continence mechanism - Normally the vagina gives support to the bladder when pressure from a cough, laugh, or sneeze reaches the pelvic floor; pressure is then distributed equally around the bladder and urethra. The pressure on the urethra helps close the urethra against the support of the vagina and keeps the urine in the bladder.
Bladder neck mobility - Through damage to the pelvic floor muscle or aging, the pelvic floor no longer supports the pelvic organs. Therefore the bladder will rotate down, causing urine to leak out of the bladder.
Sphincter deficiency - Prior surgery, radiation treatment, or injury to the nerves of the pelvis can cause this condition. The support of the pelvic floor may be normal, but the internal muscles cannot keep the pressure of a cough, laugh, or sneeze may cause urine to leak out.
Overactive bladder disorders - Normally the bladder must remain relaxed and fill to capacity. When the bladder is full, it starts to contract, which allows the bladder to empty. When a person suffers from this disorder, the bladder does not respond to these typical signals and needs to empty out frequently.
Fistulas and diverticula - These are abnormal connections from the bladder to the vagina. This can be the result of a previous infection, or from surgery. A fistula allows urine to bypass all normal mechanisms of storage and release, so you will experience constant urine leakage.
Functional incontinence situations - When the urinary tract functions normally, but due to other reasons, the normal continence mechanisms are overcome and the balance tips in favor of incontinence.
Childbirth can be one reason why women have urinary incontinence.

Watch the video to learn about more causes of urinary incontinence in women, from Dr. Oz.



Celebs Ask Oz: Whoopi Goldberg
Stress incontinence in women may be caused by weakened pelvic muscles or connective tissue (fascia) or weakened urethral sphincter muscles. There are several different explanations for how these muscles lost their original good tone and, consequently, now cause bladder accidents.
Weakened pelvic muscles (those that support the bladder, bladder neck, and urethra) are the primary cause of stress incontinence in women.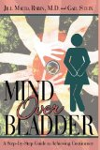 Watch as obstetrician and gynecologist Dr. Evelyn Minaya discusses the factors that cause urinary incontinence.


Dr. Evelyn Minaya - What causes urinary incontinence in women?
In women, incontinence results from any of three main problems: (1) the bladder's detrusor muscle can become unstable or overactive, which can cause urge and frequency incontinence; (2) the urinary sphincter that normally opens and closes at your command may become weakened, leading to stress incontinence; or (3) the pelvic muscles (urogenital diaphragm) may be weakened, which can also cause stress incontinence.
Bearing a child can contribute to incontinence or pelvic prolapse twenty years later. Watch this video with Dr. Kevin Benson of Sanford Health to learn what a woman can do after giving birth to help prevent pelvic floor disorders down the road.
Urinary incontinence among women is common, but it's not normal -- at any age. In this video, OB/GYN Megan Sneed, MD, of the Women's Center at Lee's Summit Medical Center, explains causes of and multiple treatment options for urinary incontinence.
What can cause urinary incontinence in women?
Continue Learning about Urinary Incontinence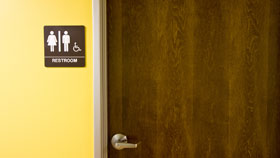 Urinary incontinence (UI) is the accidental release of urine, which can affect both men and women. Symptoms of UI may differ from person to person and the treatment options range from medications to surgery. Learn more from our ex...
perts about UI.
More