Urinary incontinence -- the involuntary leakage of urine -- can be the result of chemotherapy; radiation therapy to the bladder, prostate, uterus, or cervix; or other infections. And while there are medicines and surgical procedures that can be employed to deal with it, depending upon the severity of your condition, there are a few other things you can try at home, sans anesthesia.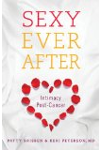 More About this Book
Sexy Ever After: Intimacy Post-Cancer
Recent studies show that 40-100 percent of men and women who have been treated for cancer have experienced some level of sexual dysfunction. Sexy Ever After: Intimacy Post-Cancer will help you...
There may be a number of causes for urinary incontinence during cancer. Pelvic floor muscles support the bladder. Muscles also create a valve that opens to release and closes to hold urine. They help the bladder close tightly because they surround the urethra tube. If these muscles stretch or weaken, they may not be able to close completely. This may allow urine to leak.

In some cases, the drying effects of hormonal changes on the vaginal and urethral tissues may affect the urethra's ability to make a tight closure and prevent urine leaks.

Surgery in the pelvic area can injure the nerves going to the bladder. This might occur during treatment such as for prostate, uterine, or colon surgery. If the nerves are injured, the signals may not be sent or the bladder might be signaled to contract at the wrong times.

Some of the most common causes of incontinence include:
The valve closing the bladder is too loose.
The valve closing the bladder is too tight.
The bladder is too relaxed.
The bladder is too active.
Factors that can contribute to urinary incontinence include:
Pregnancy
Childbirth
Menopause
Smoking
Diabetes
Neurologic diseases, such as Parkinson's
Obesity
Chronic constipation
Lifting or exercising
Pelvic surgery or radiation
Enlarged prostate gland
Some medications, such as diuretics, sedatives, anti-depression medicines and chemotherapy
Continue Learning about Urinary Incontinence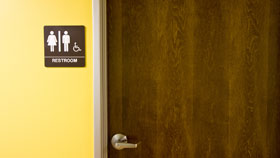 Urinary incontinence (UI) is the accidental release of urine, which can affect both men and women. Symptoms of UI may differ from person to person and the treatment options range from medications to surgery. Learn more from our ex...
perts about UI.
More