Being pregnant is one of the reasons you can become incontinent. Learn more as Dr. Oz explains other reasons for incontinence in this video.
Occasionally, urge incontinence is the result of damage to the nerves of the bladder, the nervous system, or the bladder muscles. In other words, urge incontinence is caused by a bladder that misbehaves: the bladder muscles go into spasm or contract and squeeze at the wrong time or all the time, without warning the urethra to close. Oftentimes, but not always, this causes leaks.
When the bladder is inflamed (such as when there is a urinary tract infection, or less commonly, a bladder polyp or tumor, or interstitial cystitis) or when the urethra doesn't completely close, urine remains in the bladder neck, causing that feeling of needing to void immediately. If a urinary tract infection (UTI) is the culprit, the leakage may be temporary, because once the infection is cured, the symptoms should disappear. If the urge remains, see your doctor, because something else may be causing those bladder spasms.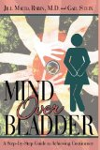 Continue Learning about Urinary Incontinence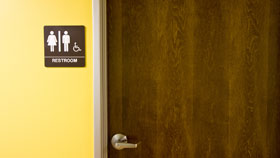 Urinary incontinence (UI) is the accidental release of urine, which can affect both men and women. Symptoms of UI may differ from person to person and the treatment options range from medications to surgery. Learn more from our ex...
perts about UI.
More