Urinary incontinence is commonly caused by weak pelvic floor muscles. These muscles help keep sphincters closed so you don't leak urine. For women, a common way these pelvic floor muscles are weakened is from labor and childbirth.
Being pregnant is one of the reasons you can become incontinent. Learn more as Dr. Oz explains other reasons for incontinence in this video.
Continue Learning about Urinary Incontinence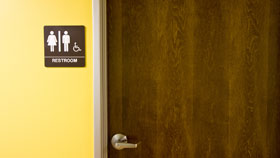 Urinary incontinence (UI) is the accidental release of urine, which can affect both men and women. Symptoms of UI may differ from person to person and the treatment options range from medications to surgery. Learn more from our ex...
perts about UI.
More