Dribbling of urine in women can be caused by the following factors:
overactive bladder muscles
weakened pelvic floor muscles and support
nerve damage that affects bladder control
interstitial cystitis (chronic bladder inflammation) or other bladder conditions
disability or limitation that makes it difficult to get to the toilet quickly
side effects from a prior surgery
inability to empty the bladder completely, which then overflows as new urine is produced
Continue Learning about Urinary Incontinence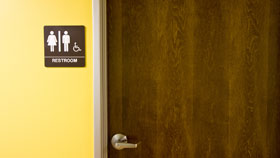 Urinary incontinence (UI) is the accidental release of urine, which can affect both men and women. Symptoms of UI may differ from person to person and the treatment options range from medications to surgery. Learn more from our ex...
perts about UI.
More