Detrusor instability is the likely diagnosis when there is no neurological cause for involuntary bladder contractions. When the condition is successfully treated, symptoms normally disappear. Reasons for detrusor instability include:
• Poor voiding habits (not voiding completely - this leaves the bladder
always somewhat full and creates the sensation of constantly needing to
urinate)
• Infection of the urethra and/or bladder (urethritis and/or cystitis)
• Bladder hypersensivity (interstitial cystitis - this is associated with pain,
frequency, and blood in the urine)
• Chemical irritants (caffeine, artificial sweeteners, alcoholic beverages)
• Obstruction of the urethra (from a growth such as a polyp in the bladder
or from a kidney stone trying to pass)
• Bladder cancer (rare, frequently associated with bloody urine)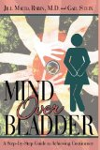 Continue Learning about Urinary Incontinence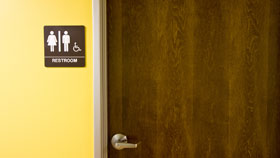 Urinary incontinence (UI) is the accidental release of urine, which can affect both men and women. Symptoms of UI may differ from person to person and the treatment options range from medications to surgery. Learn more from our ex...
perts about UI.
More