Urodynamic tests for urinary incontinence are a functional study a doctor does to test the bladder's capacity to fill and to empty. Urodynamic tests tell the doctor exactly what the capacity of the bladder is. Perhaps a person has urge urinary incontinence because the bladder is really not able to expand. The bladder could be small and contracted, which can happen sometimes after radiation treatment for prostate cancer. The bladder is not able to expand so the person feels like they have to go to the bathroom all the time. This study can help the doctor assess the capacity of the bladder, the stretchability or the compliance of the bladder, and the voiding phase during urination. It's a valuable test, although it is time consuming.
Many doctors who diagnose patients with urinary problems have a urodynamic testing lab outfitted with a special chair and computer equipment that can help obtain measurements of urinary pressure and flow. If your condition is not easily diagnosed by a physical exam and a discussion of your symptoms, or if the strategy your doctor recommends does not improve your incontinence, your doctor may suggest urodynamic testing to administer a series of specialized tests that help evaluate your urinary system in action. It is available for both men and women.
Urodynamic tests check the function of the bladder. They determine whether or not the relationship between pressure and volume in the bladder is normal as it fills and if the flow rate is normal as the bladder empties. It is a sophisticated way to reproduce bladder symptoms and to pinpoint specific problems.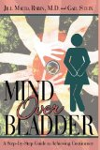 Continue Learning about Urinary Incontinence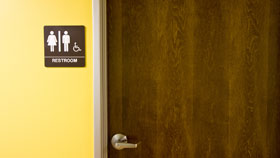 Urinary incontinence (UI) is the accidental release of urine, which can affect both men and women. Symptoms of UI may differ from person to person and the treatment options range from medications to surgery. Learn more from our ex...
perts about UI.
More