While incontinence will not shorten your life span, it does have risks. People over the age of 65 with weak bones who are rushing to the bathroom could slip and fall, for example. Incontinence is also associated with depression, which may be caused by embarrassment about your condition. Further, if incontinence limits how much you get out in day-to-day life and enjoy social activities, it may cause depression as well. Cost is another factor, from diagnostic costs and treatments to pads and additional underwear. These are not inexpensive items.

Continue Learning about Urinary Incontinence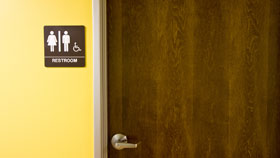 Urinary incontinence (UI) is the accidental release of urine, which can affect both men and women. Symptoms of UI may differ from person to person and the treatment options range from medications to surgery. Learn more from our ex...
perts about UI.
More