Even though 1 in 4 women over 40 suffer from some type of urinary incontinence, most are too embarrassed to talk about it. Whether it's leaking a little when you laugh too hard, being unable to hold it until you reach the bathroom, or spraying instead of urinating in a steady stream, many women suffer unnecessarily from highly treatable problems. In fact, only 1 in 12 women will ever get help, and yet 80% of the time urinary problems can be completely cured.
Urinary Incontinence (UI), as defined by the International Continence Society, is "the complaint of any involuntary leakage of urine." Girls, the sad but true fact is that incontinence primarily strikes women. So why does this happen to us? Unfortunately, our pelvic anatomy works against us. Women are susceptible to bladder infections, also known as urinary tract infections (UTIs) or cystitis. Bacteria can easily enter women's bladders because our vagina, urethra, and anus are close together and because our short urethras make it easier for germs to travel where they shouldn't go.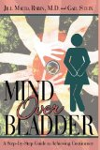 Continue Learning about Urinary Incontinence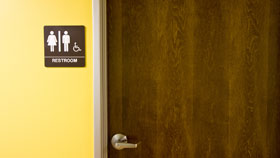 Urinary incontinence (UI) is the accidental release of urine, which can affect both men and women. Symptoms of UI may differ from person to person and the treatment options range from medications to surgery. Learn more from our ex...
perts about UI.
More