If someone has urinary incontinence, they can either see a urologist or an OBGYN.
Depending on the complexity of your urinary incontinence symptoms, you can choose to visit your primary care physician or go to a specialist. If you are comfortable with your primary care physician, start there. If your symptoms seem to be connected with a specific medical event, such as childbirth, surgery or starting a new prescription, the physician involved in that treatment might be your first choice. A woman may choose to see a urogynecologist—a gynecologist with special training and interest in incontinence. A man who has had prostate symptoms or treatment may choose to consult a urologist. Physicians vary widely in their training and interest in incontinence. If a physician seems uncomfortable or uninformed discussing the subject, presents limited options or seems unduly pessimistic about your condition, seek another opinion.
Urinary incontinence can sometimes be treated by your primary care provider. Urogynecologists and urologists specialize in problems of the urinary tract. Urogynecologists, in particular, treat problems with pelvic support as well, which can contribute significantly to incontinence. If you need surgery, it is important to find a surgeon who is experienced in the types of surgical procedures used to treat incontinence and concomitant pelvic floor issues.
The first person to consult is your primary care physician, who will diagnose and treat or rule out infection. If your physician isn't well versed in the dynamics of incontinence, you may also seek help from your gynecologist, who can determine if you have problems in your pelvic area, but who will likely have had little training in urology.
Or you can see a urologist (a doctor with specialized training regarding the urinary tract), who will recognize and take care of bladder and urinary tract problems, but may not have had much training with respect to the female reproductive system. Geriatricians, some physical therapists, and nurse specialists also deal with bladder problems.
Perhaps the best person to see, however, is a urogynecologist. Urogynecologists are doctors with specialized training in both female urologic and gynecologic problems. They examine and treat conditions that affect the muscles and tissues that support female pelvic organs.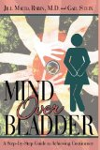 Primary care providers can refer patients to urologists to address urinary incontinence.
If you are experiencing urinary incontinence, consider seeing your primary care physician or a urologist.
Continue Learning about Urinary Incontinence