The usefulness of urodynamic testing for people with urinary problems depends on the experience of the tester, the choice of tests, and the type of incontinence. For example, urodynamic tests are very sensitive in detecting stress incontinence, but asking patients about their symptoms is almost as good, and is even more effective when supplemented with a bladder diary.

Urodynamic studies are costly, and for years, clinicians have debated when to use them. Some physicians routinely include them in the initial assessment of all patients. Most physicians suggest urodynamic testing when evaluating men and older women. If you are under age 60, your doctor might not recommend urodynamic testing if your symptoms, physical exam, and tests clearly indicate stress incontinence and no other type. Patients in this group generally can be treated successfully without urodynamic testing. Urodynamic testing will likely be recommended if your symptoms point toward more than one type of incontinence, if you have had previous surgery on your bladder or sphincters, or if you do not improve after standard treatments.
Continue Learning about Urinary Incontinence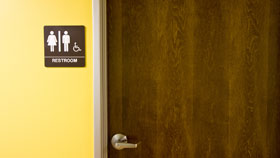 Urinary incontinence (UI) is the accidental release of urine, which can affect both men and women. Symptoms of UI may differ from person to person and the treatment options range from medications to surgery. Learn more from our ex...
perts about UI.
More