The old advice to drink at least eight cups of water a day no longer holds true, particularly if you are prone to urinary incontinence.

Where did this recommendation come from? Some experts think it was based on a misunderstanding. It has been traced to the 1940s, when the National Academy of Sciences published a recommended daily allowance of 1 milliliter of fluid for each calorie burned -- a little over eight cups for a typical 2,000-calorie diet. However, the statement then explained that most of this fluid could be obtained via the liquid contained in foods.

Regardless, the eight-glasses-a-day dictum caught on. Indeed, today people frequently consume much more as they tote giant water bottles, buy super-sized soft drinks, and follow the dictates of programs that promise you can lose weight by drinking as much as a quart of fluid at a time. Other people drink extra water or other liquids as part of a special diet that purports to purify or detoxify the liver or other body organs.

In a survey conducted for Rockefeller University and the International Bottled Water Association, 2,818 adults in 14 cities reported drinking about six cups of water a day -- a result that was presented as alarming evidence that Americans were becoming dehydrated. But if you include the sodas, coffee, tea, milk, juice, sports drinks, and alcoholic beverages these respondents drank, their average fluid consumption was 17.6 cups a day -- enough to have you urinate every waking hour, even if you don't have any problem with bladder capacity.

A kidney specialist at Dartmouth Medical School searched the scientific literature for studies that might support the idea that people need eight glasses of fluid a day. Not only did he determine that no such evidence exists, but he concluded that the research that has been done "strongly suggests that such large amounts are not needed."

Additionally, the concept of detoxifying the liver or other organs by drinking extra water or other liquids is not based on fact. A person with normal liver and kidney function can rest assured that these organs will rid the body of toxins as part of their normal function. And drinking water won't help you lose weight unless you are drinking it to replace high-calorie drinks you might ordinarily consume, such as soda and fruit juice.
Continue Learning about Urinary Incontinence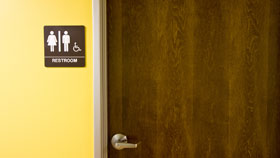 Urinary incontinence (UI) is the accidental release of urine, which can affect both men and women. Symptoms of UI may differ from person to person and the treatment options range from medications to surgery. Learn more from our ex...
perts about UI.
More