You may be more likely to experience urinary incontinence if you:
Are significantly overweight or obese
Smoke
Are pregnant or have carried a pregnancy to term
Are postmenopausal
Are age 60 or older
Have frequent bladder infections
Have an enlarged prostate or a family history of prostate trouble
Have had pelvic surgery or injury
Have a condition that might cause nerve or muscle damage
Have had a stroke
Here is a list of risk factors for urinary incontinence:
• Gender and Age
• Pelvic Muscle Weakness
• Pregnancy and Childbirth
• Pelvic Surgery
• Menopause
• Medications
• Low Fluid Intake
• High Fluid Intake
• Constipation
• Smoking
• Obesity
• Caffeine
• Food Products (tomatoes, citrus)
• High-Impact Physical Activities
• Urinary Tract/Bladder Infection
• Interstitial Cystitis
• Illnesses and Medical Events
• Anatomic and Neurological Abnormalities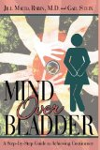 Continue Learning about Urinary Incontinence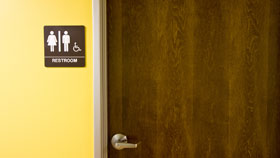 Urinary incontinence (UI) is the accidental release of urine, which can affect both men and women. Symptoms of UI may differ from person to person and the treatment options range from medications to surgery. Learn more from our ex...
perts about UI.
More