To find out what's causing your urinary incontinence -- and what can be done to treat it -- make an appointment to see a doctor. Before you go, follow these steps to help you and your doctor better understand your symptoms and situation:
1. Make a list of your symptoms that you can take with you to share with your doctor.
2. Make a list of all the medications you're taking, and add it to your symptoms list.
3. Keep a diary for a few days to track your fluid intake and output. The more specific you are, the better. For each 3-hour period, make note of the following:
What and how much you drank
How much urine you voided when you went to the bathroom (A little or a lot? Did it feel like you emptied your bladder completely?)
How much leakage occurred (A little or a lot? Did you have to change your underwear or your clothes?)
What you were doing when the leakage occurred
What level of urgency you experienced before urinating (None? Mild? Strong?)
Don't forget to note any nighttime disturbances:
How many times did you get up to go to the bathroom?
Were you able to empty your bladder?
Did you have an accident? If so, how severe was it?
Take this information to your doctor appointment. It will help the doctor determine what may be causing your bladder problems and what tests you may need.
Prepare for your visit by making a list of your questions in advance, not just about incontinence but about your other health issues as well. You'd be surprised how much you forget to say once the doctor is in the consultation room with you. Have you ever gotten out of the office and said to yourself; "Gee, I forgot to ask the doctor about my (fill in the blank)"? Of course you have. We all have! You might write out your questions ahead of time so you and your doctor can review them together.

In any case, you deserve a doctor who will spend time investigating your concerns, diagnosing your condition, helping you develop reasonable treatment goals, suggesting appropriate treatments, monitoring you, and providing encouragement. Most importantly, you deserve a doctor who is willing to refer you to a specialist when appropriate. If your family doctor dismisses your problem, says it's a normal consequence of aging, insists that it's something you'll just have to learn to live with, or doesn't pursue the problem further, run - don't walk - out of the office and find a specialist who will listen to you.

When you make an appointment to see a specialist for your incontinence, do make sure you bring along a list of all the medications (prescription and over-the counter) and vitamin and herbal supplements you take. In advance of your visit to the specialist, keep another log (for at least twenty-four and up to forty-eight hours) listing your hourly fluid intake, the number of times you voided, the times at which you voided, any voiding or leakage events and the time at which they occurred, and the approximate amount voided. Show both of these records to the doctor.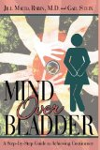 Continue Learning about Urinary Incontinence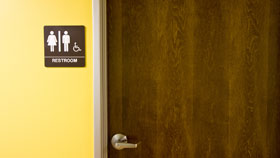 Urinary incontinence (UI) is the accidental release of urine, which can affect both men and women. Symptoms of UI may differ from person to person and the treatment options range from medications to surgery. Learn more from our ex...
perts about UI.
More