You might expect some leakage during pregnancy as the uterus enlarges and puts increased pressure on the bladder. Why? The bladder and pelvis undergo changes during pregnancy to accommodate the growing fetus and the mother. The bladder may not empty as well because of pressure from the enlarging uterus or fetus, which may lead to an increase in the amount of urine left in the bladder after urinating. This remaining urine may be the perfect environment for bacterial growth, which may cause the increased occurrence of urinary tract infections during pregnancy. There is also an increase in the amount of urine produced by the kidneys. As a result, pregnant women have to urinate more frequently.
Several hormones produced during pregnancy (especially estrogen and progesterone) cause relaxation in pelvic tissues and organs, including the bladder and ureters (tubes leading from the kidneys to the bladder). This relaxation is helpful because it allows the pelvis to become more flexible and to make room for that baby; however, it may also lead to incomplete bladder emptying and urinary tract infections (UTIs). In addition to this, pregnancy and delivery may also cause nerve damage to the pelvic muscles, which may not heal completely and which may cause subsequent problems.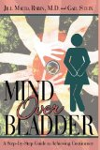 Continue Learning about Urinary Incontinence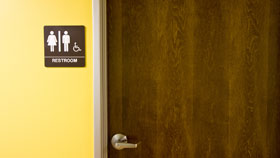 Urinary incontinence (UI) is the accidental release of urine, which can affect both men and women. Symptoms of UI may differ from person to person and the treatment options range from medications to surgery. Learn more from our ex...
perts about UI.
More