High-impact physical activities, whether recreational or occupational, can cause increased pressure on the bladder because of the shaking movements and increased pull on the urinary organs. It is believed that approximately one-third of women who participate in these activities are subject to some degree of stress incontinence. Weak urethral muscles allow small amounts of urine to leak out.
Sports that may increase pressure on the bladder include: running, jogging, jumping, power walking, high-impact aerobics, gymnastics, tennis, basketball, volleyball, handball, horseback riding, bodybuilding with heavy weights, karate, judo, and lifting heavy objects.
Low-risk sports and activities include: swimming, yoga, low-impact aerobics, and bicycling.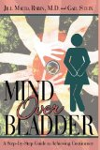 Continue Learning about Urinary Incontinence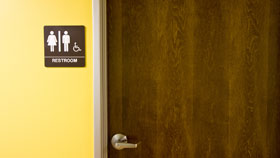 Urinary incontinence (UI) is the accidental release of urine, which can affect both men and women. Symptoms of UI may differ from person to person and the treatment options range from medications to surgery. Learn more from our ex...
perts about UI.
More