Overflow urinary incontinence may not affect the body much physically beyond the uncontrollable urge to urinate. It can cause skin rashes as a result of constantly wet skin. Perhaps more so than physically, overflow urinary incontinence can also affect a person's quality of life and well-being.
Continue Learning about Urinary Incontinence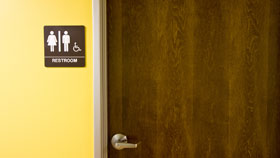 Urinary incontinence (UI) is the accidental release of urine, which can affect both men and women. Symptoms of UI may differ from person to person and the treatment options range from medications to surgery. Learn more from our ex...
perts about UI.
More