Overflow incontinence or leakage occurs when your body produces more urine than your bladder can hold. It can happen as a result of surgery or when your mobility is restricted. If you suffer from conditions such as arthritis, for instance, you may have trouble with zippers and buttons and can't get to the toilet in time.
Overflow incontinence occurs when you cannot fully empty your bladder when you urinate. This causes too much urine to collect in the bladder and its eventual overflow (because it is full), resulting in involuntary leakage or dribbling when the bladder exceeds its capacity.
The bladder may not sufficiently empty as a result of:
• An underactive detrusor muscle that doesn't receive the necessary stimulation from the nervous systems for the bladder to contract properly in order to eliminate enough urine. This muscle may be weak due to the use of certain drugs, fecal impaction, diabetes, spinal cord injury, radical pelvic surgery, spina bifida, back surgery, radical hysterectomy, overstretching of the bladder tissue, multiple sclerosis, and other medical conditions where coordination between the bladder and urethra is gradually lost.
• A bladder outlet or urethral obstruction. Causes of obstructions in women are severe pelvic organ prolapse, in which an organ protrudes beyond the vaginal opening; scar tissue, which makes the urethra very narrow; spinal cord injury; and a large uterine fibroid, which may obstruct the urethra.
If untreated, overflow incontinence can lead to a bladder infection, due to the buildup of urine.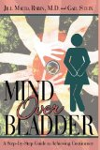 Overflow urinary incontinence is uncontrollable urination. You may not be able to control your bladder, which in turn can cause you to urinate unexpectedly. Overflow incontinence is characterized by a constant dribble of urine as a result of your bladder being unable to empty completely.
Continue Learning about Urinary Incontinence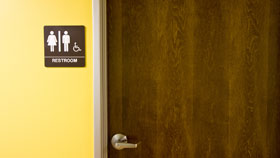 Urinary incontinence (UI) is the accidental release of urine, which can affect both men and women. Symptoms of UI may differ from person to person and the treatment options range from medications to surgery. Learn more from our ex...
perts about UI.
More