Obesity is definitely a risk factor for urinary incontinence because the additional pressure on the bladder by excess pounds can cause nerve and muscle damage. In one study, the prevalence of at least one weekly episode of stress incontinence increased by 10 percent for every five units of BMI (body mass index.) Weight reduction should be seriously considered for moderately or morbidly obese women with incontinence.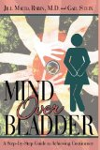 Weight can affect urination in men because obesity is a risk factor for benign prostatic hypertrophy (BPH). BPH causes difficulty getting urine out, also known as urinary retention. Urinary incontinence is also associated with obesity, although this has been less well-studied in men.
Particularly for women, obesity is linked with incontinence. In people with obesity, the pelvic floor muscles must support excess abdominal fat as well as the pelvic organs, which can lead to stress incontinence (leaking when coughing or jumping). In addition, obesity may place pressure on the bladder and interfere with its blood and nerve supply. Fat tissue itself may contribute to overactive bladder (frequent urination and urges to urinate) by altering the balance of chemical messengers between nerve cells. Weight loss can sometimes improve incontinence without other treatment.
A connection between obesity and urinary incontinence is less well-documented in men. However, in some surveys, obese men report more urinary tract symptoms, including urgency and nocturia (the regular need to urinate more than twice during the night), and they are more likely to require surgery for an enlarged prostate (a procedure that sometimes leads to incontinence).
For men as well as women, many surgeries to counter incontinence are less successful in those who are obese.
Continue Learning about Urinary Incontinence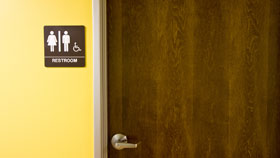 Urinary incontinence (UI) is the accidental release of urine, which can affect both men and women. Symptoms of UI may differ from person to person and the treatment options range from medications to surgery. Learn more from our ex...
perts about UI.
More