Most people sleep through the night or wake once, maybe twice, to urinate, and this is considered normal. Those who suffer from nocturia are roused from sleep several times, either because their kidneys produce more urine than their bladder can comfortably hold or their bladder capacity is reduced.
If you produce more than one-third of your daily output of urine at night, you may suffer from nocturnal polyuria (excessive excretion of urine at night). If you produce more urine at night than during the day, you suffer from nocturnal detrusor overactivity (overactive bladder muscles at night).
More bothersome than dangerous, nocturia can be successfully treated and is often curable.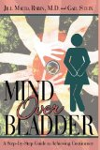 Nocturia is a condition in which you must get up at night to urinate. This may involve one or more trips to the bathroom. While nocturia affects men and women of all ages, it becomes more common as people get older. Nocturia is actually one of the main causes of sleep problems in adult men and women. Getting up multiple times is called nocturnal polyuria.

Continue Learning about Urinary Incontinence