Medication prescribed will likely depend on the cause of the overflow incontinence. Some prescription medications, such as darifenacin, can treat incontinence by calming the bladder. Other medications, such as topical estrogen, may help strengthen and invigorate urethra and vaginal tissues, which can help incontinence. Men with prostate problems may find relief from overflow incontience with 5-alpha reductase inhibitors like dutasteride. Alpha-adrenergic blockers like alfuzosin may help relax the urinary sphincter. If the walls of the bladder are weak and not contracting properly, bethanechol may help. In other cases, certain antidepressants, such as imipramine, have been shown to provide relief.
Continue Learning about Urinary Incontinence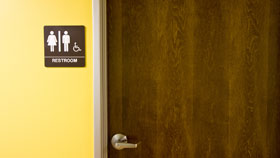 Urinary incontinence (UI) is the accidental release of urine, which can affect both men and women. Symptoms of UI may differ from person to person and the treatment options range from medications to surgery. Learn more from our ex...
perts about UI.
More