Urinary incontinence may be a chronic issue, but it's possibly just a temporary, acute one. That's why it's important to talk to your doctor - you may think your incontinence is an unavoidable part of aging, but it may not be. In addition, even chronic cases can often be helped or even cured through treatment.
Continue Learning about Urinary Incontinence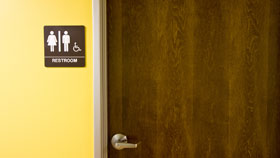 Urinary incontinence (UI) is the accidental release of urine, which can affect both men and women. Symptoms of UI may differ from person to person and the treatment options range from medications to surgery. Learn more from our ex...
perts about UI.
More