Urinary incontinence is the loss of bladder control and may be symptomatic of prostate diseases. Persistent incontinence may be a symptom of prostatitis, an enlarged prostate, or prostate cancer. However, incontinence can also be caused by many other diseases and conditions, such as a bladder infection, bladder stones, stress, brain or spinal cord disorders, and diseases that affect the nervous system. If you experience persistent urinary incontinence, talk to your doctor to determine the right course of treatment for your condition.
Continue Learning about Urinary Incontinence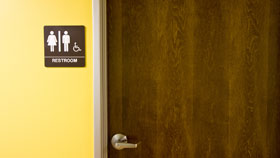 Urinary incontinence (UI) is the accidental release of urine, which can affect both men and women. Symptoms of UI may differ from person to person and the treatment options range from medications to surgery. Learn more from our ex...
perts about UI.
More