For women, a few urine collection pouches (such as Hollister) are designed to be held around the opening to the urethra with adhesive or suction. The end of the pouch is connected to a larger drainage bag so you can move around freely.
Continue Learning about Urinary Incontinence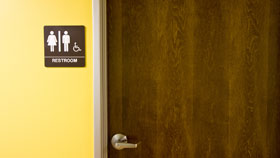 Urinary incontinence (UI) is the accidental release of urine, which can affect both men and women. Symptoms of UI may differ from person to person and the treatment options range from medications to surgery. Learn more from our ex...
perts about UI.
More