Common situations that may result from urinary incontinence include, but are not limited to:
Depression
Falls
Financial hardship
Hospitalization
Increased home care services (Caregiver stress)
Loss of Independence
Nursing home placement
Skin breakdown
Social isolation
Reduced quality of life
We will focus primarily on social isolation and loss of independence.
Women (and men) who suffer with urinary incontinence are reluctant to socialize, exercise, travel, and perhaps work. Intimacy may be totally avoided. The result may be social and/or emotional isolation and a lack of desire to visit family and friends because they are afraid to have an "accident" in public. Often the sufferer is too embarrassed to discuss their condition or seek help.
Urinary incontinence may jeopardize independent living for women (and men). Managers of apartment buildings or residential hotels are reluctant to keep the incontinent person as a tenant unless public accidents, wetness and odors are eliminated. Some landlords may seek eviction or not rent units to incontinent elderly people.
In essence, many of the issues and situations related to urinary incontinence may result in premature nursing home placement for the affected individual.
Continue Learning about Urinary Incontinence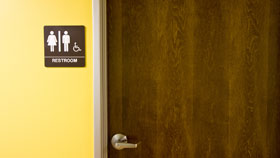 Urinary incontinence (UI) is the accidental release of urine, which can affect both men and women. Symptoms of UI may differ from person to person and the treatment options range from medications to surgery. Learn more from our ex...
perts about UI.
More